It's Friday! You are getting back-to-back posts this week because it is….CMAO WEEKEND!!!  If you are in the Toronto/Markham area and are interested in seeing the award show or attending the conference (or both, of course), visit www.cmaontario.ca for ticket information.  It is going to be a great time!
The first few Red White and Country Items have shipped and have been received.
These are just a few of the items available on the site.  With Canada Day coming up, they are a must have! Check out the Merch link above for more information.
Now, on with the show…
CELEBRITY NEWS:
Play Me Some Country Music:
From August 25th to June 2017, Alabama: Born Country will open at the Country Music Hall of Fame.  This exhibition will highlight one of the most successful bands in country music of all time, Alabama. It will feature instruments, awards, performance clothing and personal memorabilia of the band members.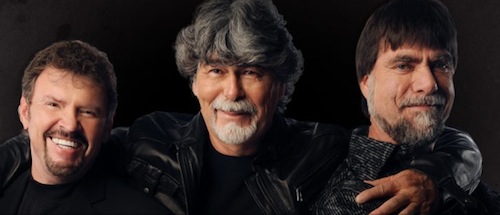 The band, which first formed in 1969 with the name Young Country, has sold over 70 million albums since first signing with RCA in 1980.  They were inducted in to the Country Music Hall of Fame in 2005 and continue to record and tour.  If you are from these parts, you should know that they are one of the head liners at Craven Country Jamboree this year.
The exhibit also showcases the philanthropic work that the band members are involved in.  Their June Jam is one of their largest.  Located in Fort Payne, Alabama (where the band is from), the June Jam has raised millions of dollars for local charities.  As if this wasn't enough, they are very active supporters of St. Jude's Children's Hospital.
The band will be performing on July 6th at the CMA Theatre for "The Big Gig", an exclusive members only concert.
Fans of All Ages:
Ok, one more Blake Shelton story.   This one melted my heart so I had to share it.
It appears that Blake Shelton truly is a fan to the masses.  Joyce Berry is an 89 year-old fan of Shelton's and her daughter Sandi helped her reach out to her guy and made a video.  In it, Joyce asks him to come and visit the Elk City Nursing Center in Elk City, Oklahoma, all the while showing her Blake Shelton picture on her night stand.
So what did Sandi do?  She made a campaign to have him come and visit her mother and the other residents.  She caught Twitter on fire, so much that Shelton saw the tweet and responded:
https://twitter.com/blakeshelton/status/735583394600353792
There is no word on if he plans to visit Elk City or not.  But from what I have seen, he typically does what he says.  I'll follow up on this story and see if he makes the trip.
COUNTRY MUSIC:
If you've never had the opportunity to see Cold Creek County live, you are doing yourself a HUGE disservice. They are outgoing, fun and completely engaged with their audience.  They will be playing a large number of shows across the country this summer, so please make sure to take them in.  Trust me!  Everything about this band will have you tapping your toes and ready to get up and dance.
What many may not realize is that Cold Creek is an actual creek.  Band members Brandon Scott, Doug Oliver, Josh Lester, Justin Lester, Trevor MacLeod and Jordan Honsinger are all from more rural areas of Ontario and had to cross back and forth across the creek to see each other.  The really great thing about being from a small town is that the community is typically very supportive, and this case was no exception. Their debut single "Our Town" has lyrics like "'Cuz this is our town, We roll on down to the place we always go" and "Put 'em tall boys in the air, Let's show 'em how we do it down here" only proving that this is one group of guys that has much love for where they come from.
I once referred to Cold Creek County as the Florida Georgia Line of the North.  That was before I even knew that they were produced by Scott Cooke (assistant engineer for Florida Georgia Line). The band is co-managed by member Doug Oliver, who manages the band along with Chief (the head of Chief Music) who manages Dallas Smith, Chris Lane and….Florida Georgia Line.  It must be the ticket to success because they have had many in such a short time.
Something I find extremely interesting about this band is that they formed in 2013 and signed with Sony Music in 2014. That's right…2 years ago.  Between their electric performances and huge social media presence, these guys have shot their way to the top.  In 2014, they received the Wire award for Country Group of the Year.  Earlier this month they received the award for Best New Group or Solo Artist: Country at the Canadian Radio Music Awards.  And just to "show off", their single "Beer Weather" cracked in to the top 20 in the last week. This weekend at the CMAO Awards, they are nominated for several awards: Single of the Year ("Our Town"), Group or Duo of the Year, Rising Star Award, Fan's Choice award and Producer of the Year (Scott Cooke for "Our Town").
If you are unable to make the awards show, they will be performing on June 9th in the Bright Lights, Big Country Concert Series in a fundraiser for Fort McMurray.  Joining them will be Tim Hicks, Jason Blaine and Wes Mack to name a few.
Somehow finding time with their insane schedule, member Jordan Honsinger took a few minutes to answer some questions for me:
Q: How do you settle creative differences within the group?
A: I think we always allow for everyone to have a voice and everyone does a good job of recognizing when it is necessary to let go of their idea a little and allow other ideas to take the reigns. Of course if all else fails then we settle it over a paintball battle royale!
Q: You are all from smaller communities.  What do you miss about them when you are on the road?
A: What we miss most are family, friends and the familiarity of being home. Home is great to leave, but it's even better when you get to return!
Q: When you are on tour, what is something you guys do to unwind?
A: Not sure if we should admit this publicly, but we've been known to kill an hour or 7 playing Mario Kart against one another.
Q: What are some "must haves" while you are on the road (no electronics or instruments)?
A: Quality beer and a playlist that doesn't repeat every 25 minutes…
Q: Do you play pranks on each other?  Which prank was the most over the top?
A: Well no one has played a specific prank on the road (yet), but certain people have had their picture taken when they had no idea, and those pictures are kept in "the vault" only to be released when we need to blackmail someone!
Q: How has the CMAO contributed to your career?
A: Well it's a total privilege and honour to be nominated, and we hold that in high regard. Regardless of whether we win it's great to be recognized among so many great artists!
Q: What's the last photo you took on your phones?
A: A mugshot requested from our tour manager Josh Cork. He says it's for a backstage pass at the Calgary Stampede but I'm pretty he's selling it to someone for a counterfeit passport!
I can honestly say that I laughed out loud at a couple of the responses Jordan wrote!  What a great sport.
Well, you need to check these guys out on their website (http://www.coldcreekcounty.com), on Twitter (@coldcreekcounty) and of course Facebook (https://www.facebook.com/ColdCreekCounty). They are really active online and so much fun to follow.  While you do that, here is "Beer Weather" by Cold Creek County: