Yes, I just referenced a Dale Earnhardt Jr. Jr. song.  The song itself is horrifyingly bad but it is very fitting for both the fashion feature as well as my music feature today.  Please don't judge me.
After a fantastic weekend, it's always so hard to come back to the office.  I had a couple of great evenings out with some great gals!  I visited a karaoke bar in my neighbourhood where I did not sing.  I am perfectly fine with admitting that I am much better suited for writing about music than participating in it as a singer. Thanks for an awesome time this weekend, ladies and helping me unwind!  You all know who you are.
Let's get started.
CELEBRITY NEWS:
Hoping to Score:
It appears that Stanley Cup winner Theo Fleury has decided to follow in the footsteps of Chad Brownlee and is releasing a country music album.  Fleury, who is now a motivational speaker and an advocate for sexual abuse victims, has had a very difficult past.  A victim of abuse himself, Fleury succumbed to drug and alcohol abuse which eventually led to the end of his career.  The album entitled "I Am Who I Am" is scheduled to be released on October 23rd and the first single to be released is called "My Life's Been A Country Song".  This project is about Fleury's struggles and experiences and he hopes that he can provide some comfort to victims of abuse.  Fleury is quoted as saying, "Maybe they find their own voice or it inspires them to start the process of healing."
Digital Takedown:
Proving that he is STILL the King of Country Music, fans trying to purchase tickets for some upcoming shows actually crash the AXS Ticket System.  On Friday, thousands of fans tried to secure tickets for 2 dates in November in San Diego to see Brooks and the demand for seats was so high that the system couldn't keep up, forcing it to crash.  Have no fear though, tickets will be re-released this Thursday via phone and online sales.  Be forewarned, if you think you are going to beat the digital rush, there will be no ticket sales at outlets or at the Valley View Casino Center box office.
Rise Up:
As if Dierks Bentley's Music And Miles For Kids Fundraiser doesn't prove how big a heart this guy has, doesn't he go ahead and go one step further.  Bentley, whose annual event is in its 10th year, has released a limited-edition necklace to be released coinciding with the event.  The pieces are hand-made in Maine and are adorned with a gold bar with the word "Riser" stamped on them.  The necklace will come in a box along with a note of encouragement from the artist.  Only 100 pieces will be made and all proceeds from the sale of the jewellery will go to Music And Miles For Kids.  They are available on Bentley's website for a very reasonable $79.00.  I may need to get one of these for myself:
COUNTRY FASHION:
Since we are moving in to fall (which means "jacket season"), it is only fitting that we discuss a country essential – the jean jacket.
The jean jacket saw it's beginning sometime in the early 1900's (it is suggested that it was around 1905).  It was called the "Levi Blouse", as the style had been designed by Levi Strauss and Co.  It was developed to be a work coat and was intended to accompany the jeans that they already had in production.  By the late 1930's the blouse started to be referred to as a jacket.
As time went on, Levi's took the jean jacket from work wear and moved in to casual wear with the development of its western wear line.  But it wasn't until a photo shoot featuring Marilyn Monroe wearing a jean jacket that this iconic piece became, well, iconic.  More and more celebrities began to wear the jacket.  With stars such as James Dean, Robert Redford and Debbie Harry being a huge fan of the style throughout the 1960's and 1970's, the jacket became a symbol of rebellion and individualism, making it highly desirable.
In the 1980's and 1990's people continued to wear jean jackets.  From the classic 2 chest pocket style, to oversized, jean jackets started to become decorated with studs, spikes, patches, embroidery and yes, even sequins.  As the ability to factory distress garments became more possible and more common starting in the late 1990's, manufacturers were able to create jackets that were new but had a vintage look and feel.
Popular with celebrities and "normal" people alike, it is safe to say that the jean jacket has solidified its position in popular culture. Here are some of the hottest styles for fall of 2015: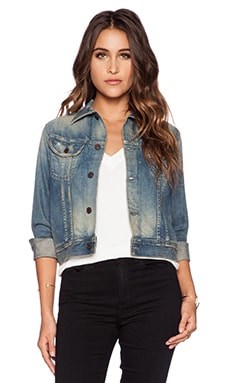 COUNTRY MUSIC:
This is the first time I have written an article on a female artist.  Despite Mr. Jason Aldean's view on women in country music, there are some real power houses in the genre and this young lady is positioning herself to be one of them.  Christie Lamb has a voice that is intoxicating.  Listening to her, it is clear to see why she is often compared to Carrie Underwood and Miranda Lambert.
Originally born in England, Christie and her family emigrated to Australia when she was 6 years-old.  She started dance lessons at that time and by age 14 she was playing the guitar and song writing.  She has won a number of vocal awards and graduated from university in 2012 with a bachelor's degree in music.
This year, Christie won the CMAA Golden Guitar Award for Best New Talent.  Her recent album "All She Wrote" hit number 1 on the ARIA Hit Seekers Album Chart and number 2 on the ARIA Australia Artist Country Chart.  She's had several singles that have hit top number 5 on radio charts , including 2 singles that have hit number 1.
Christie has toured with Australian performer Jon English, was part of the "Girls of Country" tour and is currently on a 30 date tour with Lee Kernaghan and The Wolfe Brothers.  Although this very talented young lady has a very rigorous touring schedule, she still took some time to answer a few questions for me.  So with that, here is "5 in 5 with Christie Lamb":
What are the main differences between the Australian country music scene and the North American country music scene?  Christie:  I would say Australian Country music has been typically more of a cultural traditional country genre with songs about the bush and the huge open landscape we have here. It has started to evolve in the last few years and have more of an American influence. Pop country is starting to be accepted more readily with all of the new artists coming through.
When people talk about you, there are often references to you sounding like Carrie Underwood and Miranda Lambert.  Knowing the successes these women have had, how does it make you feel to be compared to them?  Christie: Carrie and Miranda are my two favorite female Country artists, so of course it's a huge compliment. I have grown up listening to them and loving all their music. I do think I am similar in style to them, but I have my own tone and sound, which is rootsy and earthy and unmistakably me! I only hope I have successes anywhere near like these amazing ladies have had throughout their careers.
Right now you have a very hectic tour schedule.  What do you do to unwind?  Christie:  It's rare to be home at the moment and be in my own bed, as I am part of two tours and just spent a month in Nashville writing. So to be honest, it's not very exciting, but I love just hanging around at home in my pj's and watching some tv and eating a home cooked meal.
What is the best part about touring with a group of men?  What is the worst part?  Christie:  Haha good question! The best part is the fact I am on tour with the nicest guys you could ever wish to meet. So down to earth and humble and easy to get on with and have a laugh with, it's great!  The worst thing is they are practical jokers and I am afraid to fall to sleep in the tour bus in case they draw a moustache on me or video me or something worse! Lol
What is the last photo you took with your phone?  Christie:  A selfie of me and Lee Kernaghan backstage – have to be on the social media promo at all times! lol
Christie is an incredible artist.  You owe it to yourself to look her up.  She is on Facebook (https://www.facebook.com/christielambofficial) and Twitter (@christielambmus).  Be sure to visit her website as well: http://www.christielamb.com.  Here is something I think you will all enjoy!  It is "All She Wrote" by Christie Lamb: